"I would like to thank and recommend the Avanti Law Group, specifically attorney Robert Alvarez. Very professional and efficient. I had a big issue and he was able to help me fast. Thank you once again and if anyone has any legal trouble do not think twice about contacting Avanti Law Group."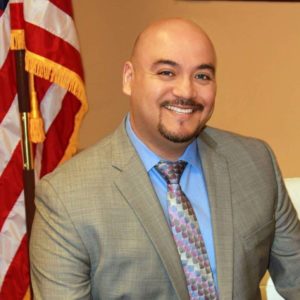 Legal Bio
Robert is a founding member of Avanti. Robert has been fighting for workers at the state and federal level, in all manners of employment issues, from collecting pay to multi-million dollar class-action lawsuits, since the early 2000s.
Before joining Avanti, Robert worked in the not-for-profit field, representing migrant farmworkers who were not being paid adequately, or at all. He later transitioned to private practice to offer bilingual legal services in the areas of immigration law, criminal defense, family law, and employment litigation.
Robert is now a nationally recognized employment litigator, having chaired several impact litigation cases, and having fought and won cases at the Sixth Circuit Court of Appeals.
Robert is passionate about representing and advocating for people's fundamental rights. His tireless defenses of employees across all spectrums of industry is why Avanti Law Group is responsible for recovering over $5 million in unpaid wages.
Personal Bio
Robert is from Texas, but is a Michigander at heart. He is married with four kids and two grandkids. He is a "mama's boy" if there ever was one. He has played more practical jokes on the office than we'd care to admit (He also gets much more joy out of them than his victims! ahem). He can quote every Star Trek episode every made and lives by morals brought to us by Captain Kirk of the Starship Enterprise. He is generous to a fault and probably the best dad you'll ever know. You can find him grilling in his backyard or snuggling with one of his four dogs.
"Avanti Law Group and Raquel Salas Guzman have been my attorneys for years. she is smart, dedicated, and always available to protect my interests. I recommend her and Avanti without hesitation."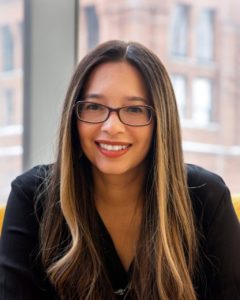 Legal Bio
Raquel is a founding partner and the managing member of Avanti. Raquel heads Avanti's criminal defense practice and is also experienced in business law, family law, and bankruptcy.  Raquel has a reputation for her aggressive, thorough, creative, and compassionate approach to defending her clients   — and for her superb results for her clients. She is a fearless straight-shooter that is happy to settle, but not afraid to go down in a fight for her clients.
Raquel represents defendants in misdemeanor and felony cases throughout the state of Michigan.
Raquel has been named Michigan Weekly's Women In The Law, Michigan Super Lawyer's Rising Star, West Michigan's 40 under 40 Business Leaders, and has been recognized multiple times as one of the 50 Most Influential Women in West Michigan by the Grand Rapids Business Journal. In 2008 Raquel was honored to be a guest of President George W. Bush to the White House and in 2015, she was honored to be invited to the White House by President Barack Obama to attend a policy briefing for leaders from across the country. Raquel writes and lectures on business, law, and entrepreneurship.  Her writings have been published in legal and business journals.
Raquel graduated from Michigan State University College of Law, Magna Cum Laude. She is licensed in both Michigan and California. 
Prior to founding Avanti, Raquel worked in the family, litigation, and business practice groups of Warner Norcross & Judd, LLP where she assisted in the representation of high-profile clients such as Whirlpool Corporation, Alticor, Macatawa Bank, Chemical Bank, Fifth Third Bank and East Jordan Iron Works
Personal Bio
Raquel was born in the Dominican Republic and brought her fierceness with her when she immigrated to the US. She is a born entrepreneur. If she's not kicking butt for her clients, she is strategizing about growing her current businesses and searching for new business opportunities. Raquel adores her family and is passionate about travel (anywhere, anytime!). You can find her on top of Mount Kilimanjaro, which she submitted in 2017.
"I am extremely thankful for all the help we have received from our lawyer Meghan Moore! I 100% recommend Avanti Law Group! They are always willing to answer your call and answer any questions one may have! They care about the hispanic community! Very professional staff and great office/location. Thank you for everything you have done for my family Mrs. Moore ! Thank you to all the staff!"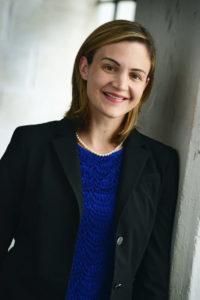 Legal Bio
Meghan is a founding partner of Avanti and manages Avanti's immigration practice. She attended law school with the sole intention of becoming an immigration lawyer and now devotes her practice exclusively to that area of the law.
Meghan focuses her practice on family-based immigration, naturalization, U and T visas, and waivers of inadmissibility. She is proud to have advised individuals, families, farmworkers, small businesses, Fortune 500 Corporations, universities, professional athletes and artists, and renowned scientists in all immigration matters.
Meghan is fluent in Spanish. She speaks nationally and internationally about immigration law, legal ethics, and the intersection of the two.  She is a proud graduate of Carleton College and Chicago Kent College of Law.
Personal Bio
If Meghan weren't an immigration lawyer, she would not be a lawyer at all (she does not have a confrontational bone in her body). Instead, we think she might start a farm, which would be home to lots of cuddly animals, and be full of dahlia fields. Meghan loves gardening and outdoor adventures with her husband and two kiddos. She can also eat her weight in blueberries. You can find Meghan taking her best friend dog, Juneau, on long walks in the woods.
"We recently had Amy from family law and she was amazing!! Worth every penny!"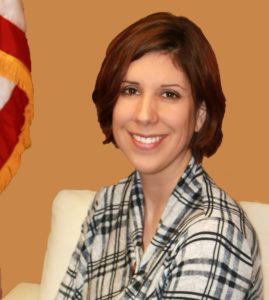 Amy Grauman practices family law for Avanti Law Group. Her flair for helping families in need drove her to pursue family law.
In her free time, Amy enjoys spending time with her two children.
"Great lawyers who take care of their clients."
"Kristin Sage helped us with our immigration process and provided outstanding service. What we appreciated most was how efficient she was and genuinely cared about the outcome of our case. The office staff was great at scheduling our appointments to work around our work schedule. They always had prompt responses for any questions we had whether it be by phone or email. We highly recommend Avanti Law."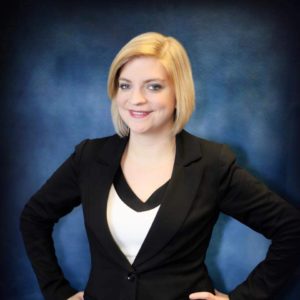 Legal Bio
Kristin has been with Avanti since January 2017, when she started in the employment law practice and focused on federal litigation under the Fair Labor Standards Act. After approximately a year in this practice, she was afforded the opportunity to switch to Immigration Law, which she seized. Kristin has been a part of our Immigrtation Practice Group since 2018, which has allowed her to pursue her passion of helping some of the most vulnerable and legally disadvantaged members of our society.
Kristin focuses on family based petitions and consular processing. She frequently accompanies client to USCIS interviews and has appeared on behalf of immigrants in front of the Executive Board of Immigration Review. Kristin enjoys practicing immigration law and the opportunity it provides her to meet and assist individuals from different backgrounds.
Kristin attended Grand Valley State University where she obtained her B.S. from the Fredrick Meijer Honors College in 2012. During this time she focused her studies on Eastern European Politics and the current state of Democracy in the RUssian Federation. She then went on to Wayne State University Law School, where she excelled and graduated cum laude in 2016.
While at Wayne State University, Kristin made the most of her legal education by working for the Free Legal Aid Clinic Inc.(FLAC), the only student run free legal aid clinic in the country. She served as the Vice Chairperson for FLAC from 2015-2016. At FLAC, she assisted low income and elderly residents of Wayne County, all while expanding her legal skills. Kristin also worked the Legal Advocacy for People with Cancer Clinic, which allowed her to assist those struggling with both legal and medical issues. She was a Judicial Intern for Federal District Court Judge Gerald E. Rosen and a Research Assistant for Professor Eric Zacks. Additionally, she participated in the Mock Trial program, which allowed her to gain litigation experience while still in law school.
After Law School, Kristin returned to West Michigan to build her legal career. She passed the July 2016 Bar Exam and was admitted to the practice of law in Michigan on November 14, 2016.
Personal Bio
Kristin is a product of West Michigan, born and raised. She grew up in Holland, less than a mile from the Lakeshore. She has two older sisters and a younger brother, and attended West Ottawa Public Schools. It was at West Ottawa High School where she met her husband, Matt. You can find Kristin in the kitchen, baking sweet things so heavenly that her Avanti teammates have gained a few pounds as a result.
Meghan is an excellent immigration attorney--she practices immigration exclusively. She puts her clients first, and strives to provide positive results in even the toughest cases. She is honest with her clients about possible outcomes and does her best to explain the immigration process so her clients can understand what to expect at each stage--and make an educated decision on the course of their immigration journey. She is passionate, compassionate, ethical and diligent. I have referred Meghan to my closest friends and family members and she has given them the service they deserve and the results that were always prayed for. She has treated them with respect and kindness. I will continue to refer Meghan for any immigration need. She will always be my first choice
I have hired Avanti Law Group for all of my personal immigration matters (2 so far) and I believe that Meghan Moore, Raquel Guzman and Robert Alvarez have done a great job in handling my cases. In both cases Meghan Moore was the main attorney for my cases and I found her to be very helpful, knowledgeable, honest and quick to answer all of my questions. Avanti Law Group has been so helpful that I recommended some of my personal friends to use them, and they ended up using Avanti Law Group for their legal needs as well. I would definitely recommend Avanti Law Group for your immigration and any other legal needs.
I am extremely thankful for all the help we have received from our lawyer Meghan Moore! I 100% recommend Avanti Law Group! They are always willing to answer your call and answer any questions one may have! They care about the hispanic community! Very professional staff and great office/location. Thank you for everything you have done for my family Mrs. Moore ! Thank you to all the staff!
My wife and I contacted attorneys Meghan Moore and Raquel Salas Guzman to help us with our immigration matter. I'm so glad we did. They know their stuff, answered all of our questions (and we had a lot) and helped us tremendously. Los recomiendo 100%
My husband and I contracted Meghan through Avanti Law Group in 2013 to petition for my husband to obtain Residency in the US. She was very great from the very beginning to the end. She explained things to us in detail as each process was complete, and even took her time out of her spare time to work on our case. It was a very stressful process, but she helped us right through it. She is an activist for all Immigrants and she in my book is a great person and lawyer.
This firm cares about your case because it cares about families, all people regardless of race or gender, and the law of our nation. If you need help in Michigan I would call them immediately.
Avanti rocks! I've known the staff for several years and have had them represent me a few times. Just earlier this month, I hired them again in a custody/parenting related issue with a tight deadline. Their expertise, professionalism, & teamwork made all the difference and I was able to enjoy a long awaited trip overseas. Keep up the great work!
Estuve una cita con Robert y me atendió muy bien. le expliqué el caso, me dio explicación de las opciones que tenía. Y a pesar de que podía coger el caso y ganar dinero, me explicó cómo podía yo misma hacerlo. Y no me cobró ni un centavo. Agradezco su gran ayuda y y pido a Dios bendiciones para él. y el team. Fui bien atendida. Gracias.